We Are Smart
Mobile Solutions.
We develop mobile apps for Android. We've done that since the release of the first commercial Android device in September 2008.

We have experience working with single entrepreneurs,
small startups, enterprise and big corporations.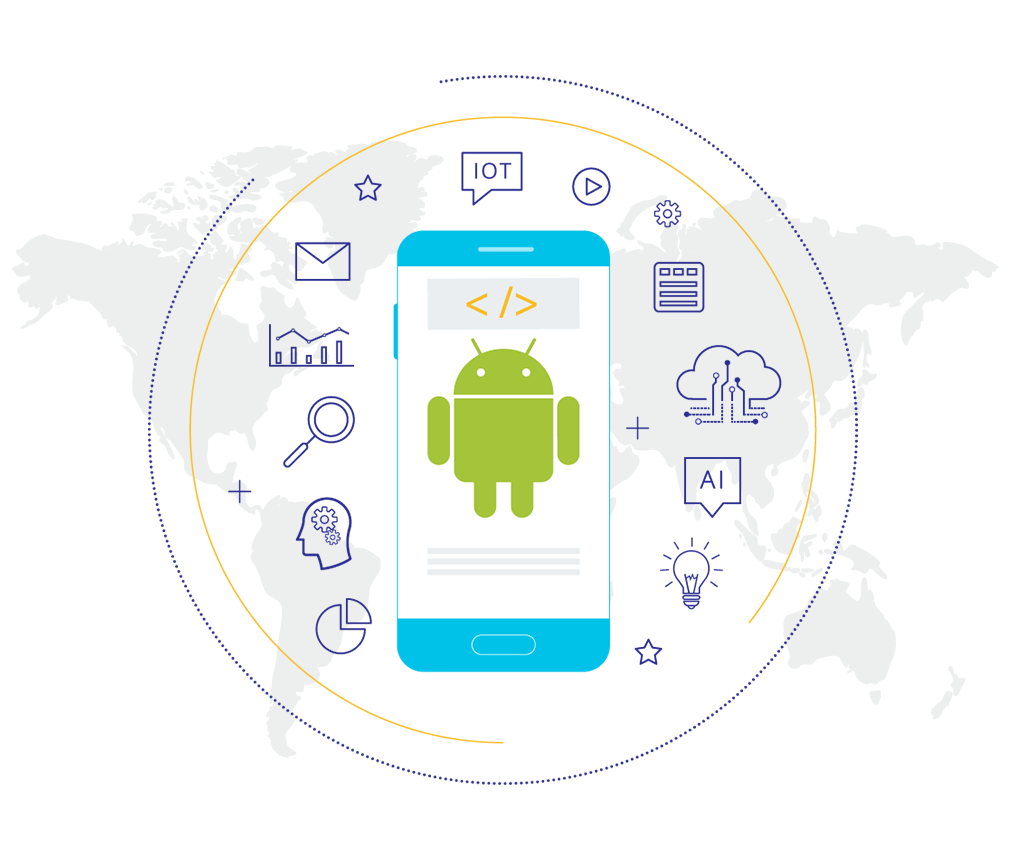 SERVICES.
We Develop Mobile Apps.
We use the power of Android, Mobile technologies, AI (Artificial Intelligence)/ML (Machine Learning), Cloud and IoT (Internet of Things), to design and develop smart apps for you.

We build apps for single entrepreneurs, small startups, small business, enterprise and big corporations. There is no job too big or too small.

We do both app upgrades/adding features, and new apps built from scratch.

We accept budgets on hourly basis, fix cost basis or work for equity.
App upgrades /adding features/
New Apps Built from Scratch
APPS.
We Helped To Create And Support Apps With Millions of Happy Customers.
With ratings over 4.5 stars on Google Play Store and Apple App store, and we are very proud of this fact!
Doing consulting, most of the time we participated in the development of apps and software solutions for some respectful companies and organizations in USA.
We enjoy our work when we make our clients happy!
OUR APPS.
Our apps are affordable, lovable and scale-able.
Last Updates.
06
November 06, 2017
Posted by Lukas Bergstrom, Product Manager, Android Developer Frameworks Team Android runs on billions of devices, from high-end phones to …
29
January 29, 2017
One of the biggest confusions in the world of augmented reality is the difference between augmented reality and virtual reality.  Both are …
Start a new project ?
We are located in the famous Live Music Capital of the World and center of the Silicon Hills: Austin, Texas, USA.
However, we support remotely clients all over the world.
ADDRESS.
Smart Mobile Solutions
11900 Jollyville Rd #200933
Austin, TX 78759
CONTACT US.
support@smartmobilesolutions.com
+1 (630) 400 9622